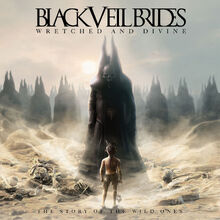 F.E.A.R. Final Transmission is a track on Black Veil Brides's third studio album, Wretched And Divine: The Story Of The Wild Ones. It features William Control as the voice of F.E.A.R.
 This is to be our final transmission
 The rebels have defeated our illustrious armies
 They have damaged our intention of ugly and defiant malevolence
 All that we love and care for will sink
 Into the abyss of a new dark age
 Made more sinister
 And perhaps more protracted
 By the light of perverted science and rebellion
 The whole root and heavy core
 Will perish in starving captivity
 You will never win your freedom
 You cannot escape... F.E.A.R.
Ad blocker interference detected!
Wikia is a free-to-use site that makes money from advertising. We have a modified experience for viewers using ad blockers

Wikia is not accessible if you've made further modifications. Remove the custom ad blocker rule(s) and the page will load as expected.