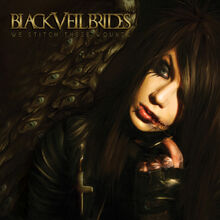 The Outcasts (Call To Arms) is the introductory track to the album We Stitch These Wounds, which is featured at the beginning of the Perfect Weapon video. The man speaking is Urban Flanders, Andy Biersack's grandfather.
This record is for the outcasts
The following are stories of love, life, and never giving in
We are the Black Veil Brides
Lyric Video
Edit
Ad blocker interference detected!
Wikia is a free-to-use site that makes money from advertising. We have a modified experience for viewers using ad blockers

Wikia is not accessible if you've made further modifications. Remove the custom ad blocker rule(s) and the page will load as expected.